Each September, the National Association of Secondary School Principals sends nomination materials to all public and private high schools in the United States. Each school in Virginia is given the opportunity to select an outstanding sophomore based on his or her leadership potential. That sophomore represents his or her high school at the HOBY Virginia Leadership Seminar the following spring.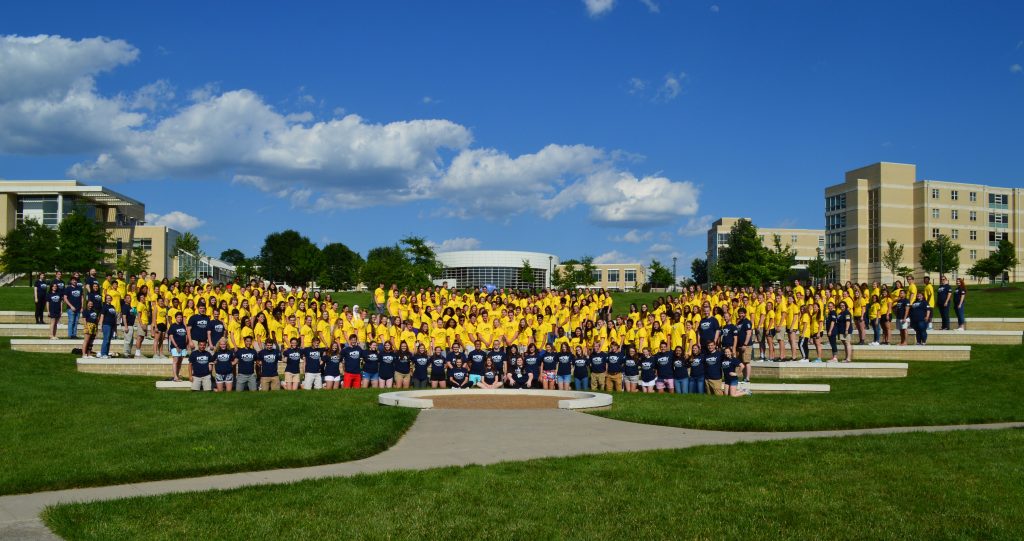 Registration
Once a student is selected, registration is completed by the school via HOBY International's registration system.
The cost is the following for each sophomore for the three days of activities at the 2024 state seminar:
$275 – Early bird registration fee from September 25th, 2023 – December 8th, 2023.
$325 – Registration fee from December 9th, 2023 – April 12th, 2024, when registration will close.
In some cases, this fee is paid by the parent, Parent Teacher Association, or other community partner. The all-volunteer Virginia committee raises the state seminar expenses for room and board, copies, and program supplies with generous sponsorships from the private sector, service organizations, and individuals. Women's Clubs, Kiwanis, and Optimists financially sponsor individual schools to the seminar.
Curriculum
All HOBY programs are based on the Social Change Model of Leadership Development. The HOBY Curriculum was updated and adopted in 2009. The Social Change Model promotes a nonhierarchical approach to leadership and leadership development, meaning it is not necessary to have authority, an elected position, or a title in order to participate in a group's leadership processes. Its major assumption is that leadership is ultimately about change, particularly change that benefits others in our local and global communities. For additional information about the Social Change Model of Leadership, please click here.
Pre-Seminar Materials
Once your school has completed your registration and paid the registration fee, please make sure that you have completed HOBY Virginia's electronic Pre-Seminar Materials once they are sent out in the spring. These are due a few weeks before your arrival on campus.